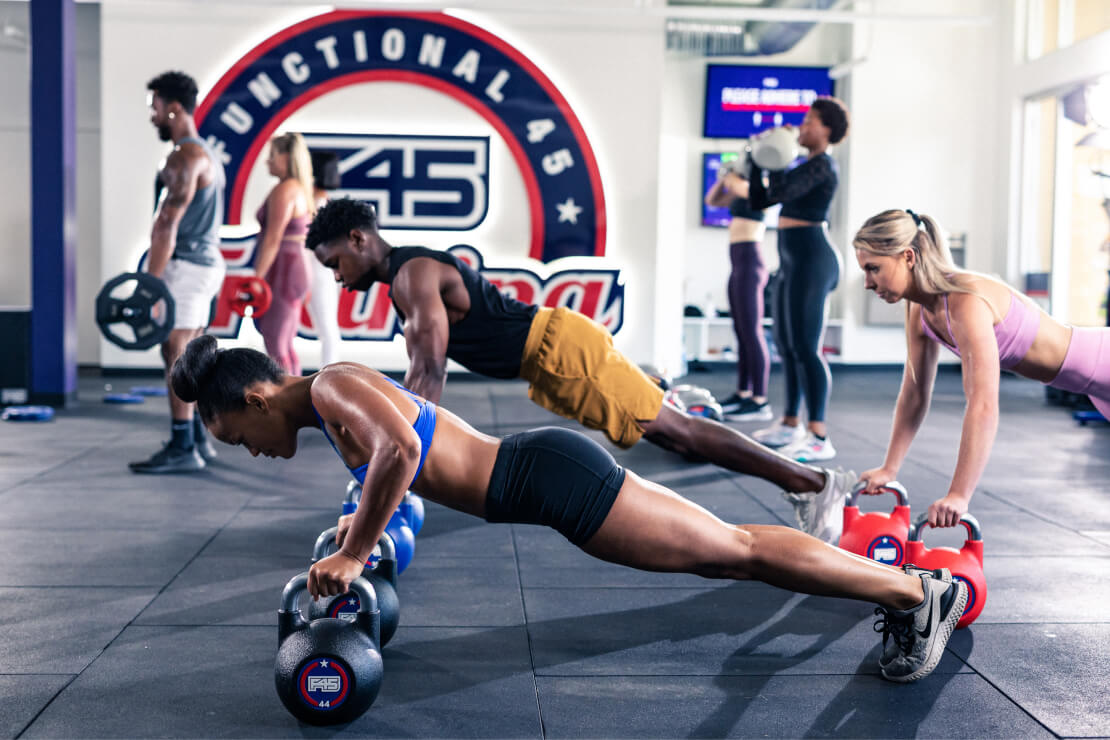 The Important of Marketing  for Your Fitness Franchise
The right, efficient marketing tools can make or break a gym franchise. It could be the difference between bringing in ideal consumers that are excited about your workouts and ready to join your community of members and those who are simply interested in trying something out once, never to return. Top fitness franchises are putting their time and energy into their marketing practices — and here's why.
Effective marketing elicits emotion and drives people to act on said emotions. When done correctly, marketing campaigns should make people think about products and services in a whole new light – or perhaps, convince them that they need that service as soon as possible.
When it comes to marketing your fitness franchise, the goal is simple and understood by most: spread awareness about your brand, what you have to offer them and implore people to join your studio as a member.
But how exactly do you do that? Let's break it down.
Brand Awareness as a Franchisee
You need to have an impactful and aggressive brand presence in the community. When you buy a gym franchise, you are joining a community of franchise owners who have already established their brand presence in the industry. Although that is beneficial to you (and you should use it to your advantage, especially if your franchisor offers that global support), you will also want to establish roots in your community. Consider going out and getting to know your ideal members and engage with them firsthand. This could be through community outreach or volunteering, hosting workouts to introduce people to what you have to offer them and simply just being present during local events and handing out informational flyers. There's always a way to get involved in the community – and it's an important part of marketing your business.
One of the biggest benefits of buying a fitness franchise for sale is that you are buying into a systemized business model that likely already has marketing in place for the brand as a whole. If you invest in a well-established franchise, they will likely already market their brand, and you can – and should – capitalize on that. For example, F45 is constantly advertising and offering our franchisees branding guidelines, design solutions, and innovative promotions that help drive members to their studios. F45 also invests in partnerships with major professional sporting teams, influencers and content creators to raise awareness for the F45 brand as a whole. Franchisees are given the opportunity to make the most of the work F45 has done on the marketing front.
Online Marketing
Online marketing is one of the most effective ways you can bring business to your fitness franchise. What is so great about digital marketing is that you are able to selectively target your audience based on who you have traditionally catered to previously, or the groups that have been established by your franchisor through their research. Narrowing down the proper audience, using proper imagery or content and putting an appropriate budget behind your marketing efforts can move the needle greatly. When done properly, online marketing can make a huge impact on your fitness franchise. Remember: elicit emotion and make people want to come experience what you are offering. You are the experts – remember to establish yourself as one.
Word of Mouth
The best way you can organically market your business is through word of mouth. It may sound cliche, but there's truly nothing better for a fitness franchise than your members going out into the community and telling their friends or family about your amazing workout. By delivering high quality services to your current members, you are essentially giving them the tools to be your greatest marketing campaign. Continue to push your trainers to be the best, ensure that your facilities are welcoming and clean, quality check everything you deliver to your members and lastly – put yourself in their shoes. Is this a place you would want to tell people about? Would you feel compelled to share your experience with others? Or is this a place that you would just go to and it would be 'just another part of your day'?
The F45 Way
The top fitness franchises in the world are attracting customers to their studios based on a wide range of marketing techniques and efforts. There isn't a one-size-fits-all approach to marketing, so it is important to understand what is going to work for you and your business.