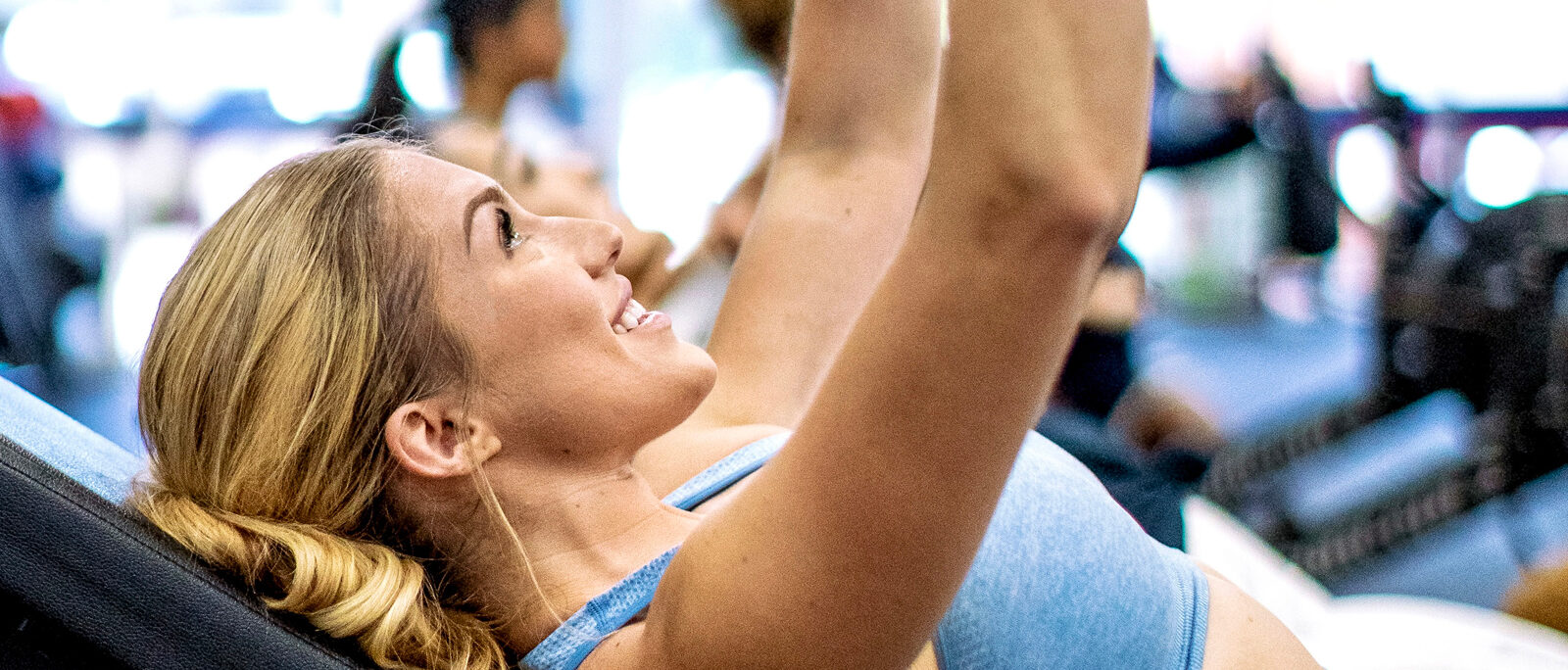 "I FINALLY FEEL CONFIDANT AGAIN"- and hearing that as a business owner makes it all worth it- Ellye, Studio Owner F45 Beachwood, OH.
Every studio owner we speak to all have one thing in common. They all have a HUGE fire in their belly's that is fuelled to positively impact and change people's lives through fitness. Seeing how much someone can change from when they first join as a member, and then observing their progress throughout their F45 journey is like nothing else. This can be how someone feels physically on the outside, but even more importantly how someone can feel mentally. After all, a healthy mind makes a healthy body.
If you are on the hunt for your next career move, whether it's leaving your current role or an additional investment in your portfolio, you are likely doing your due diligence to find the right opportunity. It's important to find the right fit for you, your lifestyle and the goals you are wishing to achieve.
So, as an F45 studio owner, why do you do what do you?
"To change people's lives. I've got a gym in Melbourne and gyms in Amsterdam, and though I'm not in Amsterdam very often we get so much positive member feedback. Even today, we had a guy reached out to us, he hasn't been a member for 6 months and he emailed us and told us how F45 changed his life; and that he wants to join again. He wants to promote what we are doing because the change it's made in his life. It's not just about losing weight, you might have people who have self-confidence issues, anxiety and depression and people genuinely turn their lives around- seeing that change is defiantly the best part"- Rob, Studio Owner of F45 Frederiksplein, Netherlands.
If you have been in the workforce for several years, you will be familiar with the term 'rat race.' It's the 9-to-5 schedule that you have on paper, but the hustle that extends long past when you 'clock in' or 'clock out.' It's the daily grind of going to work and coming home to get straight into housework, cooking, cleaning and taking care of your family or loved ones. Hear me out, but what if you make the daily grind into your passion and loved going to work?
A great way to love what you do is to start your own business. I know, 'where do I start?'– well, have you considered franchising? Starting your own business is amazing and if its something you're passionate about,-even better; and with franchising you're already ahead in the business game.
If you are looking at a franchise model, you are taking an already established brand and bringing it to your community. You already have the support, training and stepping stones built by the company- it just take you to start it. If you've already been looking into franchising and need a little help to determine if its a right fit for you- we got you. Whatever your passion is it is, it's important to recognise a great opportunity when you see one!
5 signs that may indicate you've found a great franchisor:
1) Your lifestyle and goals align with the company
Of course, millions of people go to workday in and day out to help sell or market products and services that they themselves may not have a connection to, and they do it well. However, we firmly believe that you spend too much time at work to not love or enjoy what you are doing! Before stepping into this franchise community you've found, ask yourself if you: believe in the company's products, can speak to the services/products offered and have a passion for the industry you are considering going into.
2) The company's values align with yours- both personally and professionally
It's important to remember that when you sign on the dotted line, you are marrying yourself with this franchisor. This means that you should likely feel great about the company values (what they stand for or how they give back to the community), how they deliver their products/services and how they treat their clients or customers. If you choose to go into business with this company, you will be an extension of their morals and beliefs, and vice versa. Make sure you feel comfortable and confident in your ability to stay true to yourself during this next chapter.
3) The industry has proven to be lucrative, pivotal and full of potential.
Of course, it goes without saying that you will want to spend your time and hard-earned money going into an industry that will give you the most return on your investment. When considering a franchisor, ask yourself what the industry has done in the past few years to prove that it can withstand the test of time and change, as well as whether the company itself has proven to be successful within their industry. Has the company itself grown over the years? Is the industry just a fad that will die out over time, or is it something that has been integrated into society for generations past and to come? Both the company and the industry should stand firm and strong and prove to pivot when (or if) needed.
4) Does the company provide continued support?
This feels like a given to some people, but it's important to be aware of what sets apart a decent franchisor from a great one. A great franchisor, and one that you want to be in business with, will offer you support from the moment you inquire about their franchising opportunities all the way up until you are a seasoned franchisee and beyond! They may help you with your franchise's marketing efforts, accounting practices or hiring best practices. Whatever it is that they have to offer, it's important that you feel supported by the franchisor. Without that support, you are merely setting yourself up for a new adventure that could potentially be catastrophic. You deserve support, don't settle for anything less!
5) Are you excited and ready for your next chapter?
You should feel good about this investment and excited for this next chapter! Again, for some people this is a no brainer, but for others it may not be as cut and dry. Before fully committing to a new franchising opportunity, it is important that you ask yourself why you are doing this and if you are getting a positive gut feeling from this situation or not. At the end of the day, you should feel really great about his investment and ready for your next adventure. It's completely normal to feel nervous, as this is something new and those feelings are valid, but you should never feel a sense of dread when it comes to your new investments or career.
"For me, genuinely it changed my life, and it's been the best decision I've ever made. I've met so many beautiful people and had a chance to train so many amazing people. I've seen people walking through the door, some nervous, and you promise them they are going to be ok, and you know you are going to be able to deliver on that promise. Then, 45 minutes later you can notice such a switch within that person in such a short amount of time and that's really rewarding. That's why we do what we do"- Jane Roache, F45 Brighton, UK.
Remember this: when you are a business owner, you can actually CHOOSE the people that you surround yourself with. If you long to find a support system that will allow you to think big picture, you can run your business as such.
If you feel ready to jump into a conversation about the F45 opportunity and the F45 network, get in touch! We look forward to speaking with you!