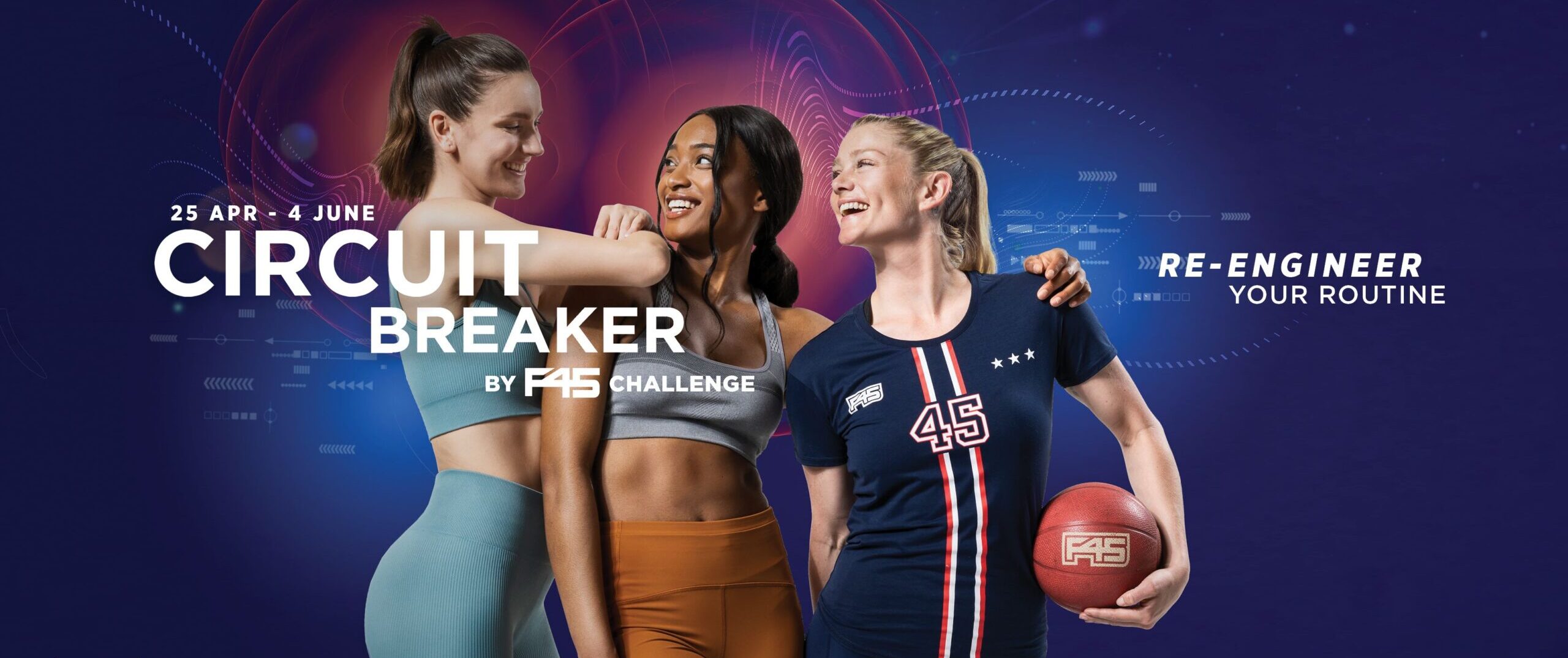 There's SO many ways you can generate hype around your studio. Whether you are planning on opening a new studio or have been operating for some time, there's a bunch of ways you can create the F45 'buzz' in your community. We have an extremely creative global network and always see studios leveraging marketing tools to support their studio… and some to develop healthy competition amongst their studio community! These creative tools are great for sustaining your current members, reengaging past members, and attracting new members!
One marketing tool which has been a global hit in the F45 Challenge. The F45 Challenge is a nutrition and training program that is focused on holistic wellbeing. The combination of F45's style of training and the challenge meal plans are designed to help members transform their lives. Members can adopt a healthier, more active lifestyle… all whilst incorporating some good old fashioned healthy competition!
"I was in a rut. I gained weight over the previous year and was really not feeling good about myself. I needed something drastic, and really a reset for both physically and mentally. I also wanted to push myself past preconceived boundaries and see what my body could achieve"– F45 Member, Gena, USA.
F45 are officially kicking off CIRCUIT BREAKER, the next F45 Challenge (25th April- 4th June 2022). Years of scientific research packed into 6-weeks to help every participant re-engineer their routine and reset their individual fitness and nutrition habits.
A big part of this 6-week Circuit Breaker will include new educational materials that will help teach and guide members about the body science during the F45 Challenge. Acknowledging every step of your members transformation, as well as providing them with tips and tools on how to stay the course and stay motivated throughout the process. Using marketing tools like the F45 Challenge can enhance your studio's presence and connects your studio community. Use it to your advantage!
"We just came off an F45 Challenge and it's probably been our most successful one yet. Like, you do you first challenge, and it's good but you learn a lot more with each one that you do. This one was really good; we incorporated our coaches a lot into this challenge and also partnered up with other F45 studios to come and do a bigger overall prize and I feel like it's really pushed our member. For this Challenge we did a switch up- this time we did teams. We had two coaches and they both each captained the team, they had a WhatsApp group going, and they did check-ins. We had a little checklist on when to check in with members on certain days of the week, and we did calls to make sure we were answering questions, and just really got involved more than we had in the past. I think a lot of people were really motivated, especially since COVID and a lot of stationary time in the past. It was really cool to see" – Jess Dimarco, Studio Owner F45 Encinitas, CA.
The F45 Challenge also helps solidify your studio community by connecting members together, creating healthy goals and even some competition against other studios also doing the Challenge. Circuit Breaker is focused on being more personalised, scientifically backed, and results focused. It takes the attention off the numerical system, to build more context around the benefits of each challenge and members physical, mental and nutritional well-being.
Want to help people change their lives for the better? Think a career in fitness might be for you? Get in touch!
At F45, we aren't just here to change the lives of our members; our proprietary business model also helps change the lives of our franchisees.