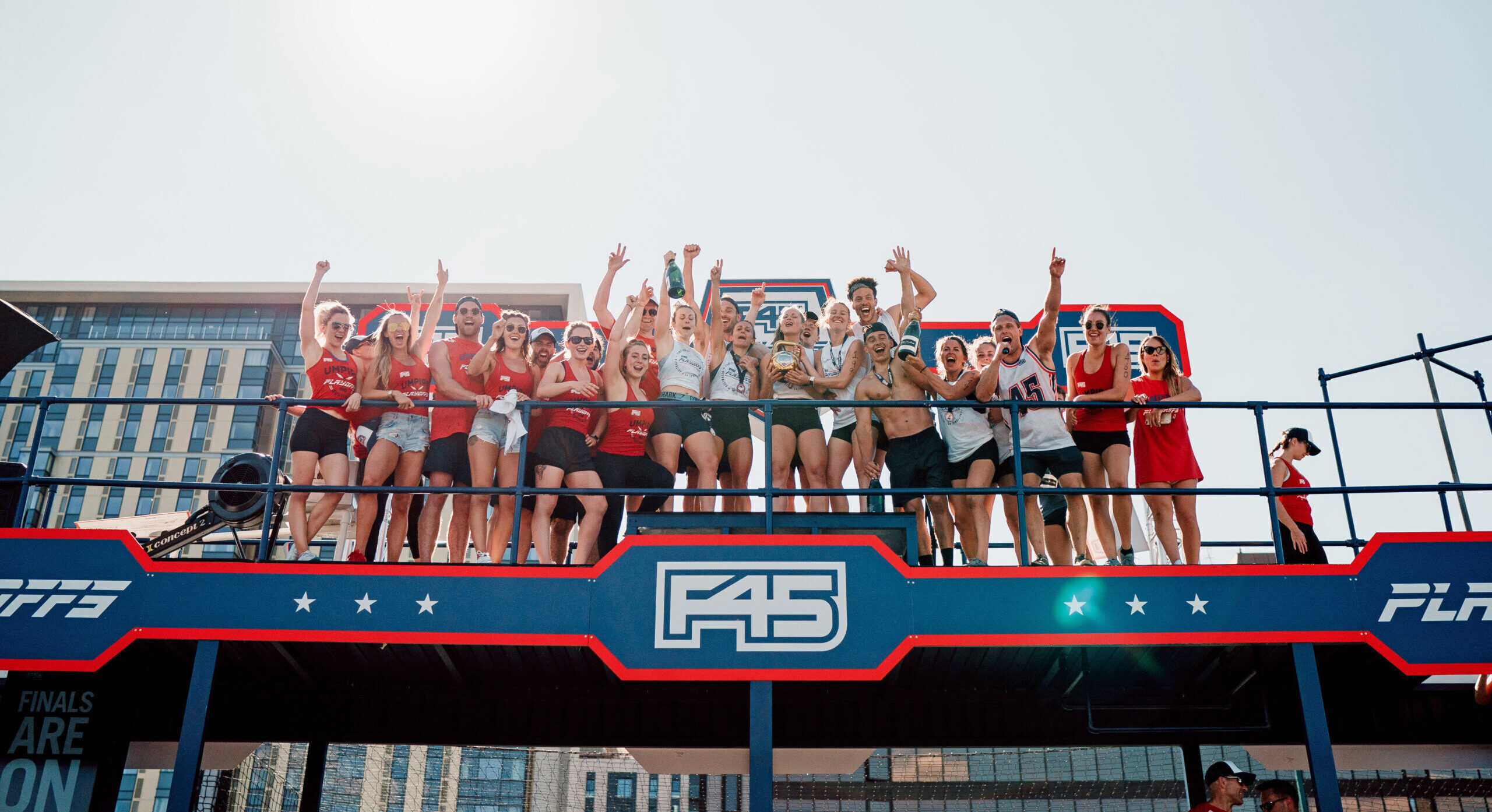 When you buy a gym franchise, you are taking on the responsibility of becoming the boss, which can feel very overwhelming at first. While you have every right to feel nervous about taking on more responsibility, we want to encourage you to look at it from a different perspective and see it as an opportunity or challenge to run an effective fitness franchise.
F45 Training gives our network of franchisees the tools they need to run an F45 studio that they will be proud of. We are with our franchise owners every step of the way. So, while it's completely reasonable to feel unsure in the beginning, allow us to explain just how you can effectively run an F45 fitness franchise.
Firstly, as aforementioned, it's important to remember that you are going to have a support system with you from the moment you inquire about owning your own studio to the moment you open your doors – and beyond. As a franchisor, we work extremely hard to ensure that our network feels ready to take on anything that studio ownership may throw at them. F45 doesn't just say that we will be here for you – we actually are and we follow through each and every time.
As you continue on your new career path as the owner of an F45 fitness franchise, it's important to remember that you are unique in your own way and it only benefits you to bring your own 'flair' to the F45 franchise network. Your day to day schedule may look different from the next franchise owner, but that's what makes it so great to be your own boss.
As you continue to grow as a franchisee and get more comfortable with your new business, you will start to fall into a routine that sets you up for success daily. What you choose to do in your daily routine will depend on your needs as a franchise owner, such as whether you need to do hands-on things such as opening the studio or physically checking members in.
If you choose to be a more hands-off type of franchise owner, you will need to hire a full team that will help you run your business. Investing in the right people makes a major difference in whether or not you succeed as a franchise owner. Part of successfully running an F45 fitness franchise is not only hiring the right people, but coaching them to deliver our one-of-a-kind workouts and cultivate a welcoming environment.
When you buy a gym franchise, you taking a big career step – and F45 is honored to have so many amazing franchise owners join our network to help us deliver what we believe to be the world's greatest workout. We firmly believe that our job as a franchisor is to give you the tools you need to effectively and successfully run your F45 studio. This starts from the moment you inquire with us about owning a studio to the moment of cutting the ribbon on your brand new space. Whether you want to be hands on or simply invest and provide capital and outsource all labor – we are here for you.
F45 Training is actively seeking hardworking, determined and passionate individuals to open a fitness franchise in their local area. If this sounds like something you would be interested in, please inquire with us today.