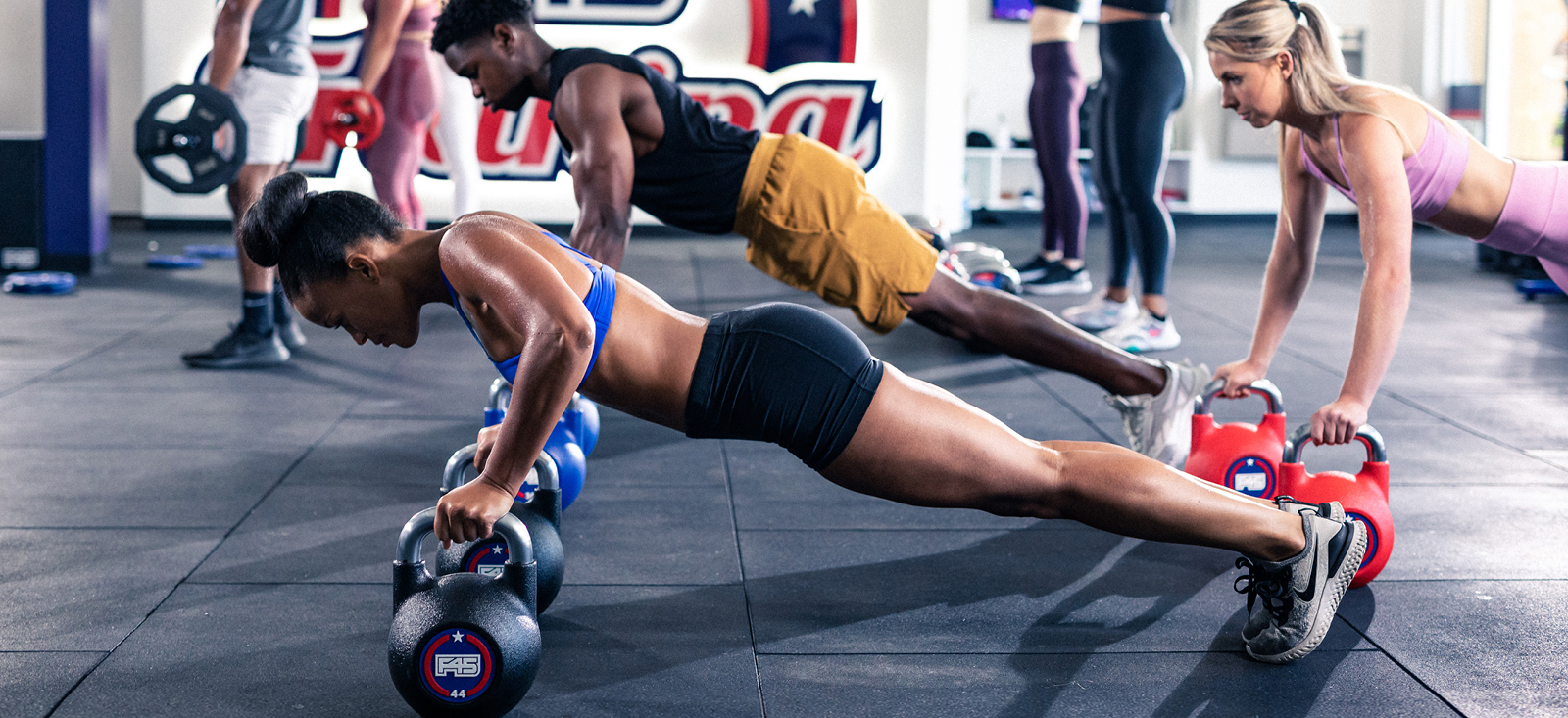 The short answer? No way. If you've got your members and leads fired up to come in a train, they will come regardless of seasons and climate! We saw studios launch and absolutely crush it throughout COVID, what's winter got on that?!
The most important thing is to *BUILD YOUR STUDIO BRAND* before you open. Hammering your pre-launch marketing and getting your studio established is where the focus should be. You need to give your members the F45 Training experience before launch day.
"It's about really putting the word out there and letting people almost experience it before we opened"– Studio Owner Ellye, F45 Beachwood, Ohio.
Shift your focus and build your studio brand. The F45 concept is already a globally established brand but there is so much potential for you to take it, and localise it to your market. Give the people a taste of what to expect and you'll reap the benefits post-launch.
Having a solid pre-launch marketing strategy is key and is crucial in the 3 months leading up to your launch date! Ramping up your marketing 3 months before your doors open will ensure that you have generated enough traction, interest and locked in plenty of foundation members!
"Even though our studio wasn't open yet, being able to provide people with the opportunity to taste what F45 was like was key! It showed members what they were in for once we did open our doors!"– Studio Owner Rick, F45 Medford, Massachusetts
World-class training, a unique customer experience and an authentic sense of community mean that F45 Training has a product that people want to support and buy again. Franchisees who push to get the most out of their marketing and communication are sure to find out that nothing sells a good product faster than good advertising.
Get your marketing right and you'll not only help strengthen the global F45 brand, but also increase awareness of your business and ensure that you have a strong sales stream.
Here some sure-fire tips for marketing success:
1) LOCALISE THE BRAND
While the F45 brand holds a large amount of equity, franchisees' direct consumers remain their key target market. Our advice is to find a balance between global and local marketing. That way, you can leverage trust in a tried and trusted global brand while making the individual business feel like an authentic part of its community. As always, having a clear idea of who your most valuable customers really are will help you keep your local marketing tight and focused.
2) PLAN AND PREPARE
Any marketing activity should always have clear and measurable objectives. Before you begin, ask yourself how and why any campaign will benefit your business. And again, having a clearly defined audience is always a good starting point. Understanding your target audience and your objectives will help keep you focused and on-track to running a successful campaign. For F45 franchisees in doubt, the global network offers a wealth of marketing experience and best practice examples to help ensure success.
3) CHOOSING YOUR CHANNELS
Once you know the results you're aiming for and who you need to talk to, you'll need to identify the most effective place/s to run your messaging. With today's proliferation of social media and digital marketing options as well as more traditional mediums like radio and print, focusing your budget on the channels most relevant to your market and campaign concept will deliver the best results.
4) DELIVER
These days, there's so much marketing and advertising communication out there that any campaign hoping to cut through the clutter needs to be implemented perfectly. It means making sure that your artwork and messaging is always the best it can be, and also realising that a lot of marketing is trial and error. By continually assessing a campaign as it rolls out, you'll be able to make tweaks and changes where possible and help it deliver the objectives, you're after.
5) CHECK BACK AND IMPROVE
While you should be striving to monitor and assess your marketing as it rolls out, it's especially important to take stock at the end of a campaign to see where it worked and where it didn't. Even if the results exceeded your expectations, there are often places where every campaign can be improved. By talking about campaigns, asking your staff and customers what worked well for them and where they think there's room for improvement, you'll be able to learn and make the most out of future projects.
6)FOLLOW UP
An often-neglected part of marketing is the post-campaign activity. If the campaign saw your business being highlighted in local press or social media, make sure you share it with your database, in-studio with your customers, and through your social media accounts. Word of mouth remains a powerful marketing tool and proud F45 Training members are more than happy to share good news about their studio with their friends and family.
Any leads generated by your marketing should be followed up within 24 to 48 hours. Keep in mind that a lead won't immediately turn into a paying customer—franchisees should rather look at leads as opportunities to build new relationships. Real results will come with time and consistency.
Just like training, marketing should be seen as something that needs to be done consistently for the best results. And, just like any good training system, it's something that should adapt and evolve to your needs over time. Play, experiment and have fun—success will come the more you keep at it!
Want to bring F45 to your marketing? Get in touch!