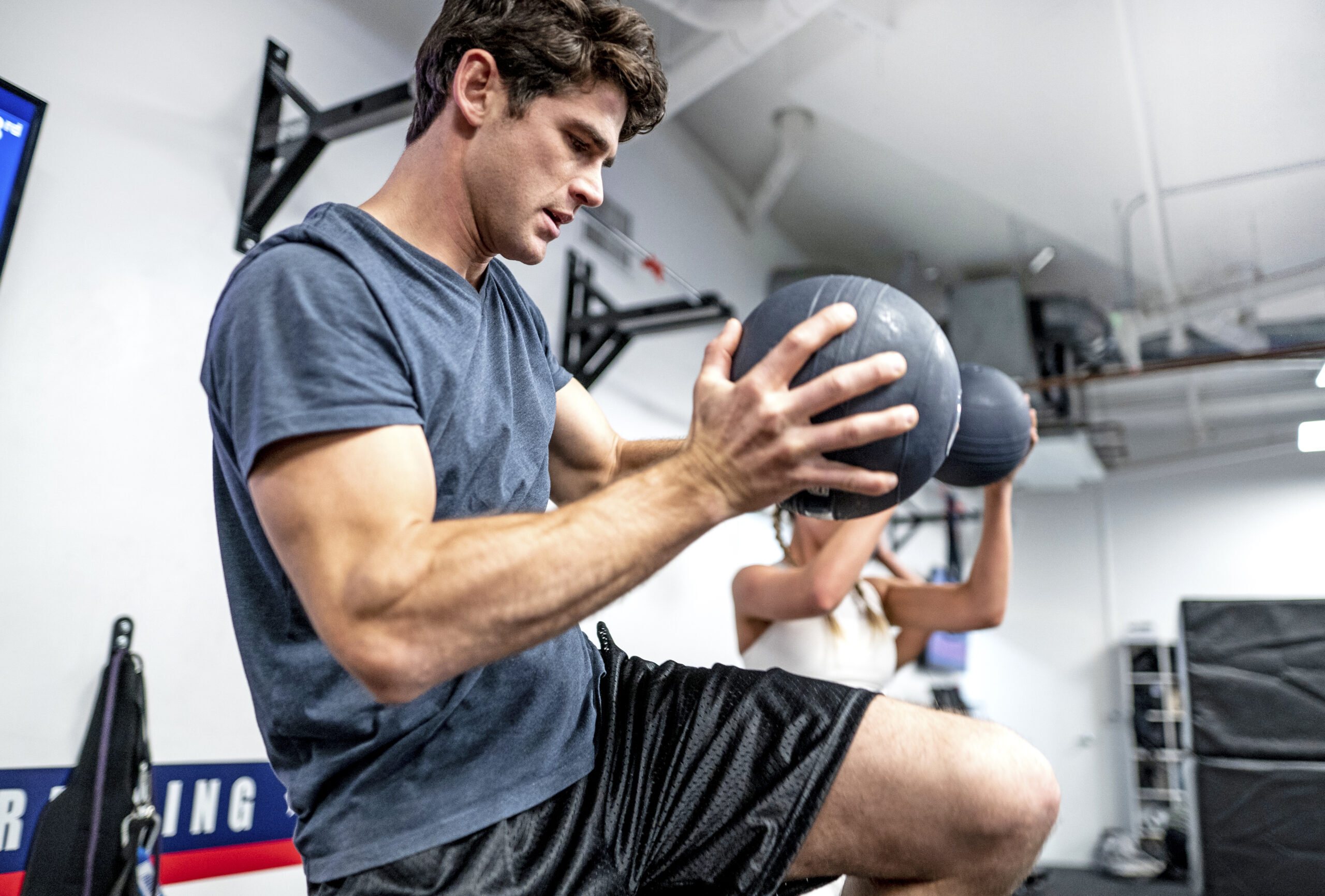 Finding the right site and location for your studio is important. You want to ensure you are putting your fitness franchise studio amongst the right demographic group, and the right population density to attract and fill your classes! Doing market research on your preferred location will ensure that you are clued up about the consumers that live and work in your area, and will also give you insight into surrounding fitness competitors.
We sat down with two multi-unit F45 owners who have several studios under their belts. They have an extensive amount of knowledge about what to look for in real-estate, and what specific things are important when looking for an F45 location:
Skylar Marton, Owner of F45 Foxborough, MA-
"I think it's important to be open to site options! Don't fall in love straight away. I think the location for our F45 Foxborough site was the best one we could have ever had, but we fell into it; and it was actually our 4th choice when we were looking for locations! So, I think not falling in love with the space straight away and being open to other spaces is important.
Simple things to look for are things like parking. I underestimated the need for parking at the start! Although this depends on your location of course. When you're in a city location or in an urban area, like our Rhode Island studio, it's a bit different. As far as the suburbs go, if you have a 36-person class on a Saturday, you're most likely going to have 30 cars rolling in, so I think if parking is a challenge, then that's going to be a barrier between your members joining.
Finding a landlord that's willing to do most of the work is a huge help, as this can help with minimising construction costs where you can. If you can find a landlord that will build a significant portion of your studio, or if you can find a space that's already suited for a gym- that's even better! The great thing about F45 is that everyone will find you, regardless of where your studio is. My first F45 was upstairs in a dilapidated building in basically one of the worst areas in Buffalo, NY… and that studio was POPPING! It was so fun, so vibrant and has such a lively community.
It's important to remember that people will find your gym franchise wherever you are, you just need to pick a space that's right for F45 and right for you as a tenant, as opposed to somewhere you're going to pay more for. For instance, there's amazing plaza locations that seem to have it all, but if you can build in trust a profitability that F45 is the best, then people will find you no matter what!".
Andrew West, Owner of F45 Tysons, VA-
"One thing that F45 does have is a mapping tool, it's really helpful as it gives you some demographics, so I'd always investigate the demographics of a particular territory. The F45 tool gives you average household income, population statistics and ideally, you should be looking for anything between 10 to 15000 people between 25 to 45 years old, which is the 20-year gap that we want.
I would also really recommend getting on the ground and actually doing the site tours yourself and also looking at the co-tents or neighbours. The way that we market this is pretty much all digital marketing, so people are going to find you. You don't necessarily need to be in a 100 dollar per square foot location paying through the nose, some of F45's more profitable studios are in the marquee locations".
Think you might have a studio site in mind? Join the F45 franchise community and empower yourself and others! Get in touch!