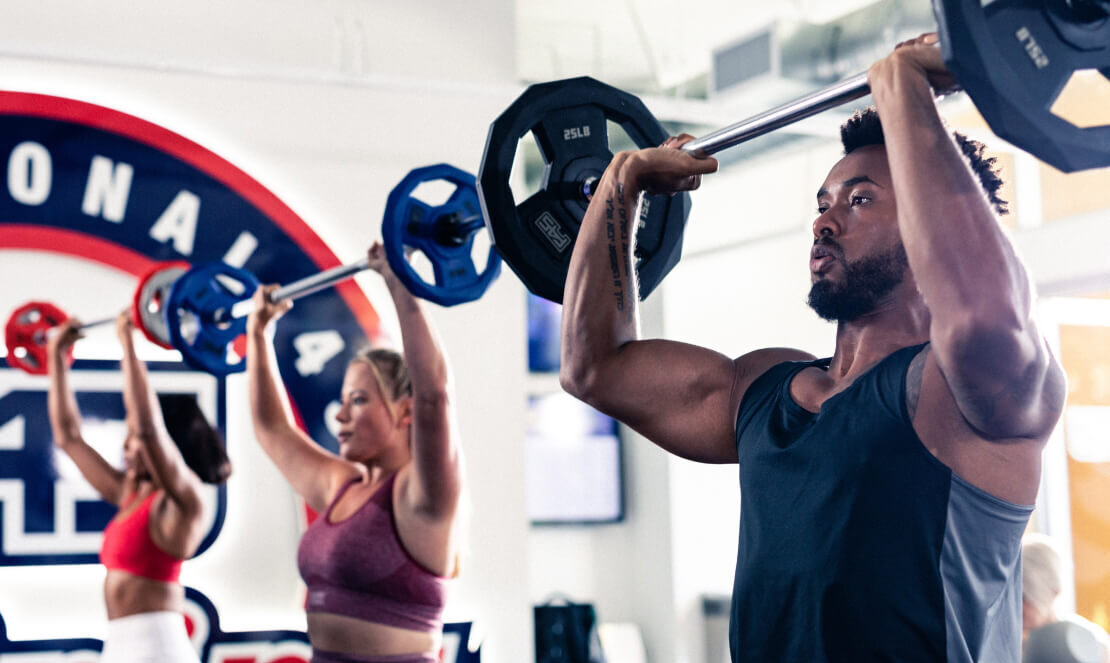 So, you've invested in an F45 fitness franchise and are now doing up your business plan. You might be looking at things like your studio build out, hiring staff, trainers and your finances. An important part of your plan should be your projection on growth, especially in your fitness studio launch period.
Not sure where to start when determining the growth rate of your fitness studio? No problems!
Here's some first-hand advice from George Crook, F45's UK and European Performance Manager. He works with our UK/ EU Performance team to help launch studios and create structure behind studio openings, help new franchisee's understand what key players are needed to hire, and the roles and responsibilities of each key member. The goal is to ensure that studios are signing up foundation members so there is steady revenue flow right from grand opening day. 
Not only does he help F45 franchisees with studio operations, he also owns a fitness studio himself; F45 Blackwall in London. Therefore, he knows first-hand what it's like to own and run an F45 studio.
If you're unsure of the recommended number of members for an F45 fitness franchise and want to get an estimate of what other studios experience here is some insight:
"Performance has been a big focus of opening studios, and we aim for franchisee's to open with 150+ foundation memberships. This ensures that you have a steady flow of members before grand opening day. A strategy we suggest is to get prospective members to pay a deposit for a foundation membership which gives them access to the soft launch- which is 2 weeks before your official studio opening. This strategy allows prospects who do not want to continue after the 2 weeks to step away, and you can then focus on your retention plan for those members who will most likely sign up and become a long-term members.
There's a fine balance with the growth of a studio. You want the workouts to be nice and busy because that's what the atmosphere is all about, but at the same time you don't want to grow too quickly. A gym franchise that grows too quickly tends to have more trouble than those who do it properly. I would say a big bit of advice is to get a feel for the classes. Be in the studio, and when things are feeling a bit quiet you can slowly build memberships at a point which works with whatever cash flow model that you've got in place!"
Having a solid business plan is key, as it can help plan out your business growth and it's something you and your team can work towards. Having it on paper means you and your team are accountable and are actively working towards a common goal. Having a strong pre-open marketing strategy will ensure that you are creating a buzz around your studio and will help increase sales in both your pre and post launch stages.
To support your steady fitness studio growth rate, we suggest taking advantage of different marketing/ promotion tools which can drive interest in your studio.
To drive interest and excitement before you launch you should be giving The F45 Challenge which is a really great time to drive sales and build excitement at your grand opening. It's one of the best acquisition tools, great for marketing and a great way to create connections with your members and build your community. Every studio's growth is different, but there are certain things you can do to ensure you are maximising your efforts to increase growth and success- check out Practise What You Preach for some tips on how to deliver your product and service in a genuine way.
You want your grand opening day to be something people have been looking forward to and are excited to attend. Having this excitement built up before your studio opening will ensure that you have locked in foundation members before you launch.
Want to know more about opening a gym franchise in your area and what F45 could look like for you? Get in touch!
READ NEXT: Investing in a Booming Industry: Fitness & Growth